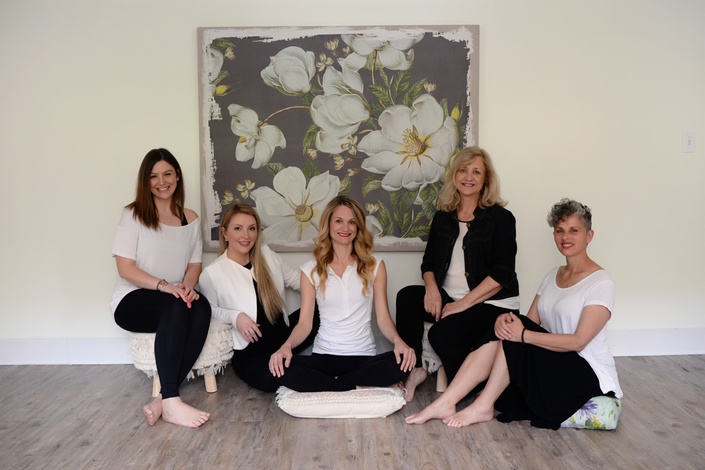 Ayurveda Rising
Spend A Year Living and Learning Ayurveda, Integrative Health, Behavioral Science and Feminine Healing
Watch Promo
Enroll in Course
One Year to Love Your Life - Ayurveda School
Designed for Self-Healers - Family Healers - Health Care Professionals - Yoga Teachers and Anyone Interested in Modern Ayurveda and Integrative Health
It is a program for radical transformation in the mind, body and soul. It is a culmination of 3 forms of health modalities broken down below: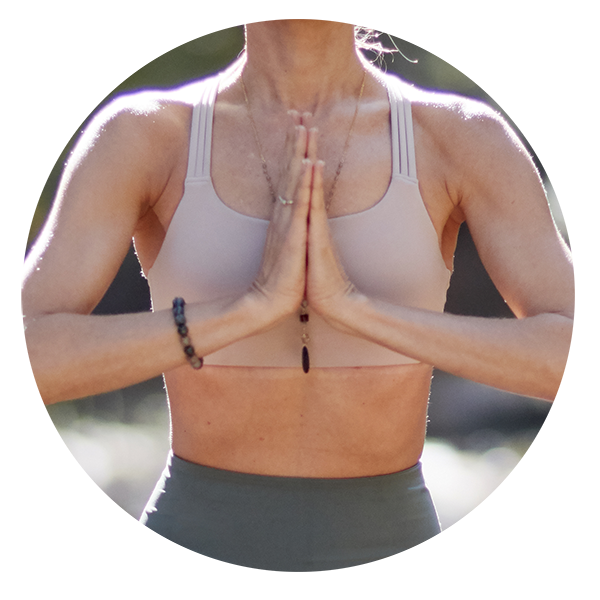 Ayurveda
Ayurveda is the oldest form of natural medicine known to man and over 5,000 years old. It is the Sister Science to yoga. It is a sophisticated mind-body system. In Ayurveda, the mind and body are inextricably connected, and nothing has more power to heal the body than the mind.
Ayurveda includes: plant based diet, purification of the body from toxicity, a robust digestive system, a focus on sleep for restoration, and living in alignment with your unique bio-individuality through diet, exercise, meditation and more.
An array of therapies are used to bring the body back into balance.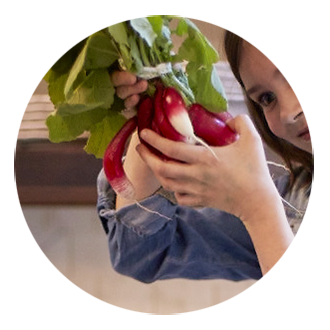 Integrative Health

One of the main premises of Ayurveda is that disease happens when the body is out of balance and toxicity (emotional and physical) is too high. Today, modern functional medicine has proven the Science of Ayurveda.
Using the ancient wisdom of Ayurveda, we combine a powerful approach of modern functional medicine and ancient wisdom married together to help you bring your body into balance through diet protocols, meal plans, exercise routines, stress reduction techniques, toxin removal, detox protocols, supplement and herbal regimens all while helping you understand your unique bio-individuality. We bring you an array of knowledge to your healing journey.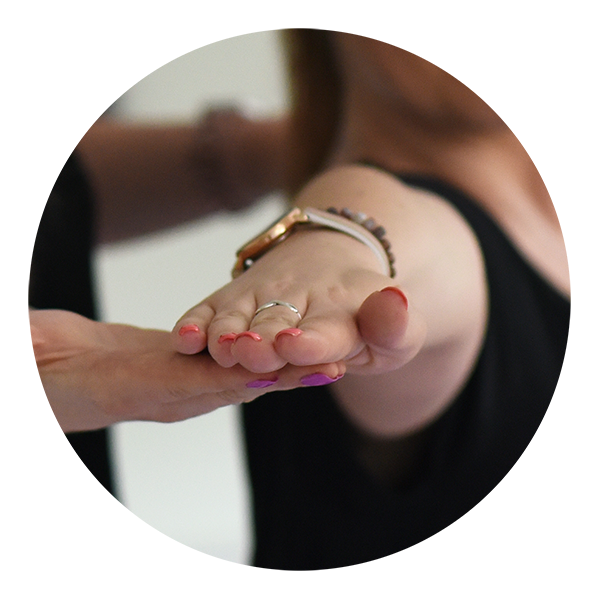 Behavioral Science

Over 90 percent of modern day disease is due to improper habits. Transformation does not happen through will power alone. Most diets fail within the first month or two because the lifestyle changes are not automated and integrated into the mind and body.
Information does not equal transformation. You have to learn how to integrate change. We teach you 10 habits to radically transform your life and health. We help you dive deep into self-inquiry, commitment, accountability, dynamic group support and more.
The One Year to Love Living Ayurveda School is a 300-hour yearlong deep dive into Paige's signature teachings pulling together Ayurveda, Behavioral Science, Integrative Health and Women's Healing.
If you want to love living and love your life...
then this is your community.
I've channeled my knowledge in Ayurveda, Yoga, Behavioral Science, and Integrative Health to create a program for women who want to heal themselves, their families, their communities and planet earth.
I want you to connect on a deep level with your own inner healer. You will learn the basics of Ayurveda, Integrative Health, and coaching techniques to take this work out into the world and help heal others. Before you heal others, you have to start with you.
People who spent a year living Ayurveda:
89% Developed Better Self-Care Habits
79% Feel Better in Their Bodies
59% Eating a Healthier Diet
51% Sleeping Better and Feel Well Rested
This method has been time tested for 5,000 years, and it was originally an oral tradition handed down for thousands of years. The problem is that this ancient wisdom has been lost in modern times. People are out of touch with their bio-rhythms and circadian bodies. Ayurveda teaches us to learn to live within the laws of nature.
The Yearlong Program is broken down into 3 Modules
We'll be spending a year upgrading our own health and wellness habits and giving our body what it needs.
Module 1
You'll spend 10 Weeks learning to Love Your Body. When I first studied Ayurveda, I was a lone soldier with no community to learn to heal alongside. It didn't exist in Kentucky.
I figured out that just studying Ayurveda is NOT enough. The program I underwent didn't teach you the TOOLS to love your body and life. I had to find my own inner Guru and Women Healers to learn alongside. Community and Guides are so important in one's healing journey.
You have to learn how to LIVE IT. You cannot be a good steward and teacher of this knowledge if you are not a student of life yourself. And the teachings never end, and that is why Ayurveda is a Science of Conscious Living.
Module 2
We'll learn the Science of Ayurveda. In this module, we will get into the nuts and bolts of ancient, Eastern Ayurveda Science. This is where the knowledge will come to life, and you'll lean in on a deeper level of learning because you'll be already applying it into your own life.
Module 3
We'll make it current and learn how Western Science is just now proving that this ancient wisdom is golden knowledge! We live in the modern world, so why not learn how to apply it in the modern world and translate it to our schools, businesses, and our larger community. First, you will learn to love your body and then you'll learn how to translate these profound teachings to the masses. The truth is that most people don't have an inkling of how to care for themselves. You'll have the language and science to articulate why these ancient teachings are so incredibly powerful.
We will learn solutions that work for:
Stress Management

Fat Loss

Weight Loss

Improved Energy

Better Sleep

Preventing Disease

Improving Digestion

Detoxification

Self Care

Mindfulness

Increasing Joy and a Love Affair for Life
Your Instructor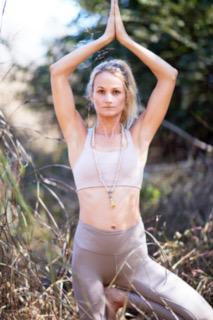 Why do You Need A Transformational Guide?
You could do this work on your own, but you will need the willpower and education to pull it off. Transformational ALONE is hard stuff (trust me I know). Transformation with a Guide and Community Will Allow You The Support to Grow Exponentially!

A little bit about me...
Paige is an Ayurveda Health Coach, Yoga Health Coach, Integrative Health Coach, Ayurveda Body Therapist and Yoga Teacher RYT 200. Paige loves merging the ancient science of Ayurveda with modern living and modern Integrative Health protocols.
It was after a physical life trauma that changed Paige's health picture that she began to use the wisdom of Ayurveda, yoga, and Integrative Health to heal her life. Paige completed her Level 1 Core Power Yoga Training, then her 200 hour Baptist Yoga Training, and then went on to study Ayurveda, Yoga Health Coaching, Ayurveda Body Therapies and Integrative Health. Paige integrates all of her knowledge of the healing arts in her courses. She has a love of nature, reading, cooking, gardening, and mind-body movement practices. She is a wife and mom of two children, and cares deeply for transforming the way we live and love our planet.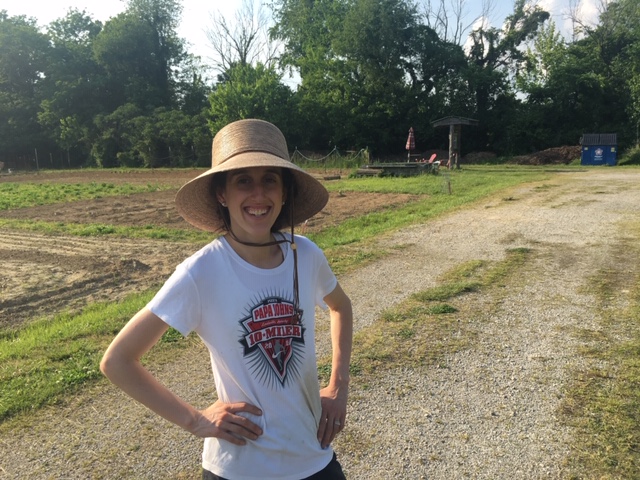 "The course was a wonderful mix of practical ideas to help establish habits through personal stories, in person intention setting, books, and lecture materials. I learned that new daily habits are not just a checklist but a way to be fully present. I personally liked the balance of self paced reading and online lectures. The content presented was interesting and not too elaborate to grasp and understand. I appreciated each week how we learned about a new habit and then tried to integrate it into our week."
- Stephanie Gammon, Participant, 10 Weeks to Love Your Body and One Year to Love Your Life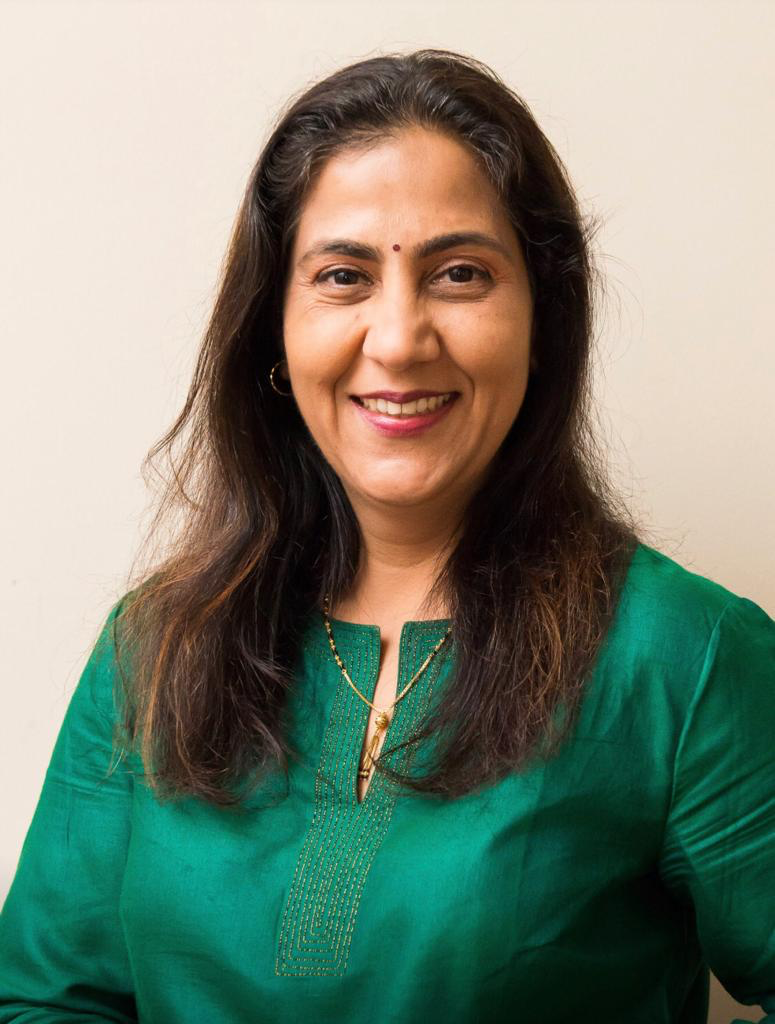 "This course helped me return to my original roots from India. I was raised with a lot of Ayurvedic lifestyle practices, but one moving to the US, the stressful, modern lifestyle has impacted me. I have returned to my Ayurvedic roots of mind, body, spiritual healing. It has helped me honor the lifestyle practices of my lineage. I appreciate Paige's knowledge of Ayurveda. She has helped me refocus my awareness of the great teachings of Ayurveda.
- Bhavana Barde, Owner, Superfood Veda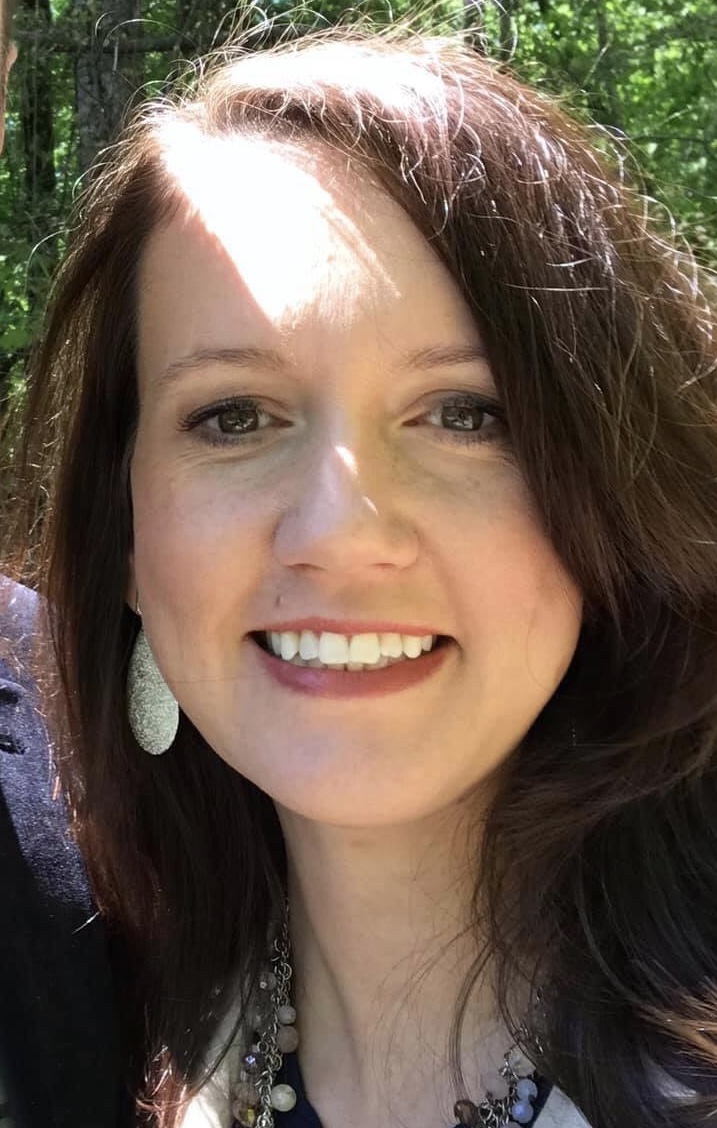 "I absolutely love the support I have received in my health journey from Paige and her wealth of knowledge and guidance. The individual help and motivation I have received from her yearlong course in Ayurveda and Integrative Health has been so valuable and knowing the why behind it all motivated me further. I have gained energy, better moods, clarity and weight loss. I FEEL healing from the inside out. It's been wonderful to have the support and accountability that the course provides. I can't say enough good things and highly recommend enrolling in the course.
- Lori Edge, Participant, 10 Weeks to Love Your Body and One Year to Love Your Life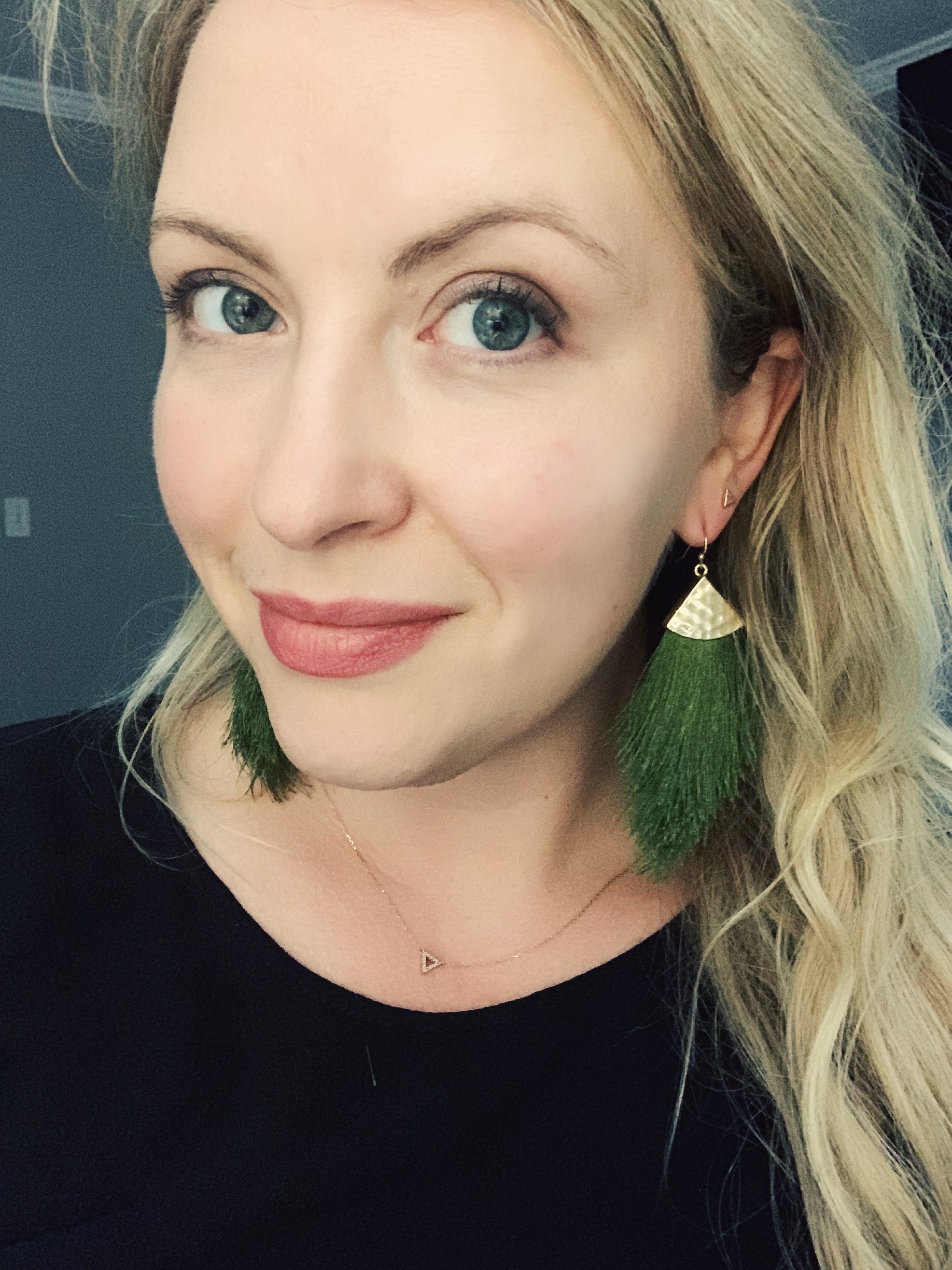 "Learning Ayurveda is definitely not something that can be attained a lone. It is a very complex art, wisdom, self development and healing process. I am thankful to have learned with someone who has so much passion and who is constantly diving in and learning Ayurveda on a deeper level. The course is broken down into digestible pieces. To learn something that is so complex and intricate takes dedication and accountability and that was definitely something that was extremely useful.
- Izzy Nalley, Yoga Therapist and Personal Trainer
Course Curriculum
Welcome
Available in days
days after you enroll
Habit 1: Metabolism and Healthy Eating Guidelines
Available in days
days after you enroll
Habit 2: Evening Rituals
Available in days
days after you enroll
Everything above PLUS:
An Ayurveda and Health Consult (4 hours)
Habit Workbook
12 Live Accountability Coaching Calls Throughout The Year
Retreat and 11 Live and Online Meetups held on Saturdays for three hours (Recorded Live on Zoom for out of town students)
Spring and Fall Detox
Annual Retreat in the Fall
Facebook Forum
Accountability Partner
Discounts on Ayurveda Products
We Give Back
A portion of proceeds go back to the environment. We as a Luv Living community will choose how we want to share the proceeds earned to heal the planet. 5 % of proceeds earned in this program will be used towards healing the planet.
Upon Completion of the Program
Meet with Clients one on one in the capacity of a lifestyle coach
Lead Ayurveda Workshops in the Community
Provide education around nutrition, daily routine, seasonal cleansing, digestive health, meditation and more
Add Ayurvedic Wisdom to your current yoga classes, bodywork, or other healing modalities
Be part of a Community of Ayurveda Lovers
Owner of Luv Your Body and Luv Living manual that includes self inquiry, forms, and handouts for your coaching business
Live the Wisdom of Ayurveda.
Learn the Ancient and Modern Teachings of Ayurveda!
Be Transformed - Ayurveda Meets Integrative Health!

At one point in my healing journey, I was literally brought to my knees looking for an answer. I looked everywhere else but within myself. Ayurveda teaches us that we are our own healer. You know your body better than anyone else - any doctor, therapist, teacher or practitioner in any of the healing arts. You can continue to look for the answers outside of yourself, but when that no longer serves you then eventually you will learn to look within. This course is about empowering you to look within and begin to Luv Your Body.
If you are looking for the great healer within then this course is for you. I have no doubt that you will transform if you follow the process, step into the journey, and do the work. By combining Ayurveda, Integrative Health and Behavioral Science, your life will be shifted forever. You will be empowered to heal yourself, your home, your community and loved ones. This journey is not for the faint of heart. It requires massive shifts in thinking and being. It requires a great deal of work and inner transformation.
Our world is very toxic, and when Ayurveda was developed 5,000 plus year ago, our ancestors were not facing thousands upon thousands of chemicals dumped into the air, water and food. Today, the ancient wisdom of Ayurveda can heal us. Our bodies are bombarded with toxicity, and Ayurveda gives us a purification system for not just the body, but the mind and soul.
Not only do our bodies need purification, our mind does too. We are living in a fast paced technological world with no change in sight. Our mind needs space and room to digest, absorb and integrate the information age.
Given the toxicity and pace of the modern world, we need Ayurveda now more than ever. Integrative Health can also help bring our bodies back into balance. Auto-immune diseases, cancer, obesity, and childhood learning disabilities are all on the rise. Together, Ayurveda and Integrative Health can help us bring our bodies back into balance.
We cannot wait to welcome you into our group and community! We cannot wait to help you on your healing journey, that of your family and friends and larger community.
Luv Yourself
Frequently Asked Questions
When does the course start and finish?
One Year to Love Your Life is now open for enrollment. The course begins January 30, 2020. Enrollment closes at 12 am Tuesday, January 21st. This course will re-open for enrollment in January, 2021.
How long do I have access to the course?
After enrolling, you have unlimited access to this course for as long as you like - across any and all devices you own.
What if I am unhappy with the course?
We would never want you to be unhappy! If you are unsatisfied with your purchase, contact us in the first 30 days and we will give you a full refund.