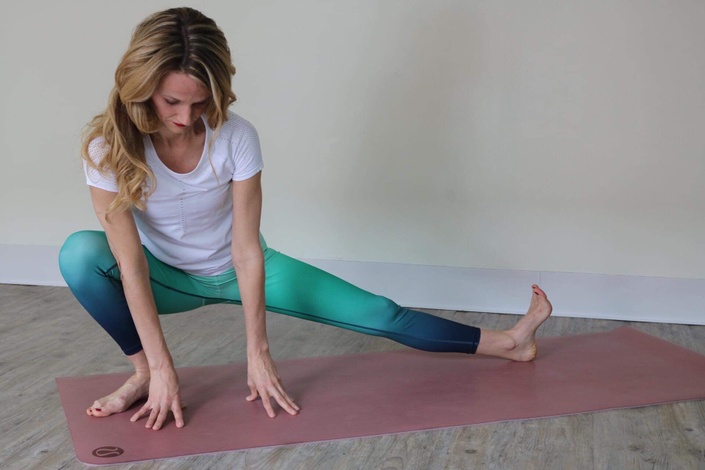 Luv Ayurveda Daily Rhythm
Virtual Membership: Ayurveda, Yoga, Meditation, Pranayama and Luv Vibes
$19/Month Membership
Virtual Online and LIVE Yoga Membership Subscription
The Luv Daily Rhythm membership subscription allows you to deeply connect with yourself, gain vitality, and tailor your self care practices to your dosha and the Ayurvedic seasonal shifts. These practices will teach you to align to your body and to the seasons.
Monday and Wednesdays Virtual Yoga via Zoom at 8:30 AM EST!
Seasonal Practices: Each Month New Yoga Classes will be Shared to Align You to the Seasons
Monthly Meditation
Secret/Private Facebook Group: Monthly LIVE STREAM in Facebook held the third Thursday of the month at 12 Noon EST
Seasonal Recipes (Spices, Smoothies, and Recipes) Provided Monthly to Align You to the Seasonal Shifts
Community of Like Minded Souls
Database of Past Yoga Classes to Choose From Based on Your Mood.
Receive bi-weekly newsletter from Luv Yourself with Motivational Tips to support you in finding homeostasis and a love affair with life.
For roughly the price of a single yoga class, you get access to real time content to study, practice and absorb the teachings. Carefully crafted teachings are hand chosen and designed monthly to align you to the cosmos, attune you to your heart, and to tap into your sacred body. You'll learn the daily ritual of creating an at home yoga practice!
Members will receive discounts on future workshops and retreats.
Every month offers:
- Customized yoga practice
- Customized guided meditation
- Ayurvedic Self Care Love Tips
How Does the Monthly Subscription Work?
As soon as you enroll, you will receive an email with a link for the LIVE zoom classes. Recorded classes are saved on the membership platform by month!
LIVE CLASSES
Monday at 8:30 AM EST Vinyasa Fusion with Paige
Wednesday at 8:30 AM EST Hatha Flow with Shawn
Thursdays 8:30 AM EST Flow with Shawn or Paige
Guest teachers coming soon!
Your Instructor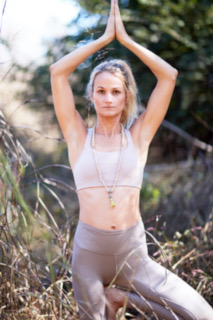 Paige is an Ayurveda and Integrative Health Coach, Ayurvedic Body Worker, and yoga instructor. Paige received her Ayurvedic training from the California College of Ayurveda. She is also a Yoga Health Coach merging Behavioral Science with Ayurveda. Before her career in the Healing Arts, Paige received her BA from Mills College and her MPA from the University of Louisville.
It was after a physical life trauma changed Paige's health picture that she found her yoga practice began to help her heal her life. In 2015, Paige completed her Level 1 Core Power Yoga Training in Boulder, CO. Shortly thereafter, Paige completed her RYT 200 hour with Baptist Yoga affiliate. Through her love of yoga, Paige found Ayurveda, the Sister Science to yoga, the oldest form of holistic medicine. Paige's goal is to help you Love Your Body and Love Your Life!
Guest Teachers!
Guest teachers coming soon as part of our online platform! If you are interested in being one of our guest teachers, please reach out!
Course Curriculum
Yoga Daily Rhythm 2020
Available in days
days after you enroll
VATA SEASON COMING FALL OF 2020: October, November, December, January
Available in days
days after you enroll
KAPHA SEASON: February, March, April and May
Available in days
days after you enroll
Frequently Asked Questions
When does the course start and finish?
Monthly and annual subscriptions available. New content is shared monthly within the course to aid you in your home practice, self care and nourishment of your body, mind and spirit.
How long do I have access to the course?
As long as you are a subscriber, you will have access to all past and future content.
What if I am unhappy with the course?
We would never want you to be unhappy! If you wish to discontinue with the subscription, just notify Luv Yourself and cancel your subscription.
Hello Love,
Yoga and Ayurveda our Sister Sciences that were intended to be together and not separate. Luv Yourself was created to align these two teachings together. These practices will align you to nature and to the seasonal rhythms, the energies based on the time of the day, and to help you understand how your body moves and grooves. You are unique sister! Your energetic body-type should be honored.
Ayurveda and Yogic Sciences are rooted in the Vedic traditions of India. There are certain yoga practices that are ideal in the morning and others in the evening. By incorporating Ayurveda into our yoga practices, we gain an understanding of our unique nature so our practice is relevant to who we are, our energetic needs, and our particular state of mind at the time of practice.
This membership is to designed to give you a tangible way to apply these teachings to your life. Each lesson is to be practiced over and over again so that the teachings are integrated into the core of your being. Lean into them for support when it's hard to show up for a studio practice, or to create a consistent practice at home.
Love and Light!
Paige, Owner of Luv Yourself